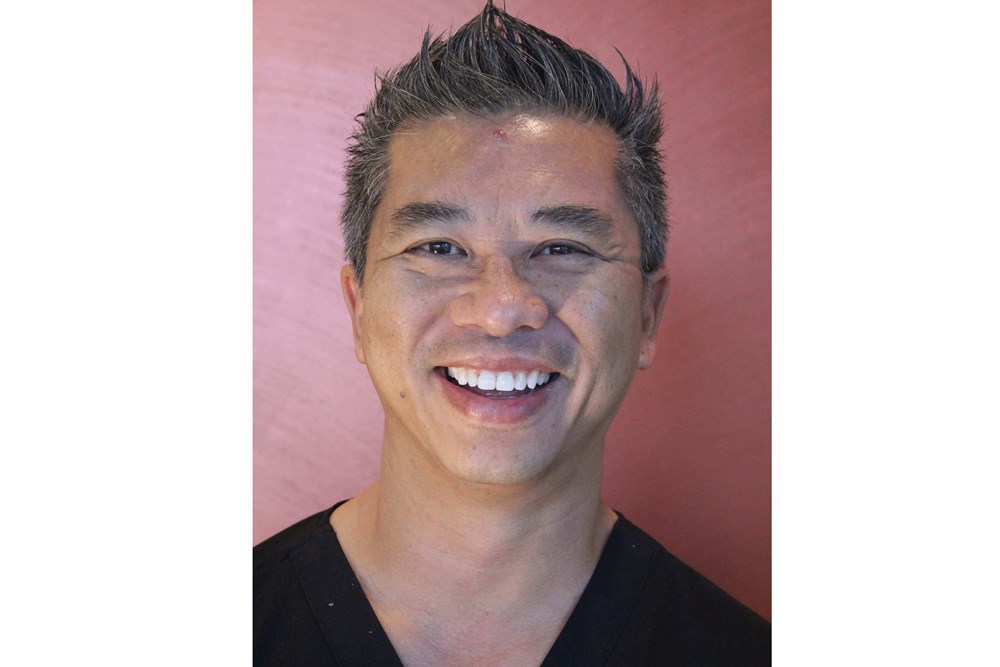 To provide high-quality care for his patients, Dr. Tuan (Anthony) Ly listens to his patients, addresses their specific needs, and treats them like family in his practice at Made Ya Smile in Missouri City, TX. Dr. Ly is not only committed to creating beautiful smiles, but he is also confident in the options he provides for patients and will not begin any procedures unless his patients feel completely comfortable. As a Texas resident for over 35 years, Dr. Ly received his bachelor's degree from Houston Baptist University. In 1993, he received his Doctorate in Dental Surgery from the University of Texas dental branch in Houston.
Memberships & Associations
Since graduating from school, Dr. Ly has served as a proud member of the American Dental Association (ADA), Texas Dental Association (TDA), Greater Houston Dental Society, American General Dentistry (AGD), American Academy of Cosmetic Dentistry (AACD) and the Houston Asian Dental Society where he served as the Coordinating Director since 2002. He is always working to elevate his knowledge by taking hundreds of hours in prestigious advanced continuing education programs including the Las Vegas Institute (LVI). Today, Dr. Ly serves clients at Made Ya Smile with an equal amount of passion and dedication.
When he is not practicing dentistry at Made Ya Smile, Dr. Ly is exceptionally active in his local community. He serves by contributing to local schools as well as the Houston Food Bank. Dr. Ly enjoys spending quality time with his family and has a very fulfilling life at home. He has been married to his lovely wife, Stefani, for over 25 years. Together they have four wonderful children named Xander, Luke, Zoe, and Lindsey. For relaxation, Dr. Ly also takes yoga classes in Missouri City, TX. Dr. Ly also frequently participates in different outdoor sports and activities such as racquetball, biking, and running.
Reviews
"A dentist visit is never fun! But at this location it's another story! Each single person works there, from admin to doctors,  is extremely professional, knowledgeable, friendly and respectful! What I like the most about them "additionally to their great dentistry work of course" is that they only recommend what they really think is needed to be done and not just a bunch of services to only eat up your insurance benefits to the max! And even when they do recommend some services, they never pressure you to do them. They just clearly state to you the need and the consequences of not taking care of them soon. Also the place is so clean and elegantly decorated. You really feel happy, welcomed and relaxed throughout the time you spend there. Left to mention that their timing is always accurate and there's almost never a wait time when u walk in. I referred all my family members to this place and we all love it!"
N.N.
Yelp
"Great staff and great service!! Richard, Dr. Dao and the front receptionist are all so wonderful! They always answer all my questions and reassure me that my teeth are not falling out. Keep up the outstanding job!"
D.M.
Yelp
"I enjoyed my experience here!  My daughter loss a composite on her front tooth and required an emergency appointment.  The appointment was set for 45 minutes from the time of call.  The staff was warm and kind towards us and what was a big deal to us was handled with no fuss!  She actually required a root canal on that tooth as well... she was made to feel at ease all the way through.  She left in good spirits and a improved smile.  I look forward to continued business with this practice."
S.G.
Yelp
"Love the service . I love the environment and the customer service. I would definitely recommend."
L.M.
Yelp
"I've always had a good experience here. The staff are so nice and caring. They always do their best to make sure I'm comfortable and at ease. I definitely recommend this place to anyone who has ever been wary about going to the dentist!"
K.T.
Yelp